Need help: Questions? Need a Quote? Call (626) 287-0941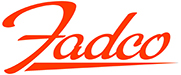 Customer Satisfaction and
Quality Products are our Priority
We work with you on your design to take it from just a concept, to a prodcution quality product.
Ensuring Quality Product Delivery

Providing High Quality Services for Multiple Industries!

Anything bar stock related, we can machine.

Engineering

We specialize in 3D modeling creation & importing 3D models, CAD/CAM, prototyping, and reverse engineering.

Outsourcing

We provide outsourcing services for your projects. Heat treat, Black Oxide, passivation, etc. We can get it done for you!

All products are thoroughly inspected in house and put through a strict QC process to ensure quality.
We have up to 1 5/8" bar stock capabilities on our screw machines. Anything bar stock related, we can machine.
We will either deliver or ship your product Worldwide.

High Quality & Precision Services for Multiple Industries

Providing services for as many aspects as possible during the manufacturing of your product.

Specialty Coatings & Processes

Passivation, Black Oxide, Powder Coating, etc. We provide these outsourcing options for you.

Heat Treating Solutions

If you need additional hardening of your product, we are able to provide heat treating outsource services to you as well.




We strive to provide the best customer experience possible.

Quick Contact

If you have any questions or need help, feel free to contact us!

(626) 287-0941

5016 Encinita Avenue, Temple City, CA 91780

info@fadcometal.com

©2023 Fadco Metal Products, Inc.